Unforgiving Pain of PANCREATIC CANCER and myself want to provide a realistic journey and recollection of life events. No! Not looking for Sympathy—Never needed it and do not want it! But I can tell you one thing—Getting the news is life shattering! Even though this family is now wanting to dedicate efforts to the support of Pancreatic Victims, but also victims of Opioid abuse. The recent rise in the availability of Fentanyl and current deaths, can correlate to some of the methods being used to treat cancer and for those who are able to fully recover. Once recovering from the cancer completely, then you still have one more hurdle to overcome. And this family is well aware and has first hand knowledge of this concern as well.

Meet the man who put the "fast" in fast food. Despite never finishing sixth grade, Dick Naugle—or Naugle for short—was a pioneer of the fast food industry. The entrepreneur behind Del Taco and Naugles having created the twin-kitchen concept, served the first 32-ounce wide-mouth soft drink, and built the first fast drive-thru with an exterior speaker system that served an impressive three to four cars per minute. In addition to transforming the development of American-style Mexican food, Naugle left a lasting effect—the "N" effect—on both the industry and the lives of those who worked with him, especially his grandson, who learned about life and business firsthand from the man who called him "Sonny."
Equal parts biography, business guide, and inspirational nonfiction, The N Effect is the chronicle of how one man had the keys to building an empire, and then lost it. But most importantly, it is the deeply personal story of one man's legacy and the bond between a grandfather and his grandson. Dishing up business acumen and personal stores sprinkled throughout with gems of Naugle wisdom, The N Effect will inspire businessmen, restauranteurs, and champions of the human spirit.
A LOST PIONEER
Here's something for everyone! A biography of a lost pioneer of the fast food industry: Richard "Dick" Naugle. A historical reference that examines the roots of drive-thru restaurants, including Del Taco and Naugles. The book is filled with contrarian business beliefs along with how one's personal life can EFFECT business decisions. Personal stories are interspersed for a touch of humor. How has the Power of INFLUENCE EFFECTED your life? Over the course of the book a turbulent life with its ups and downs is revealed, ending with a touching story of redemption.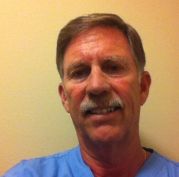 I never knew Naugles, but Bill is an incredible author.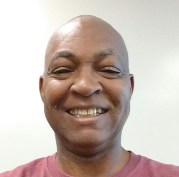 As an old friend, I can attest to the authenticity.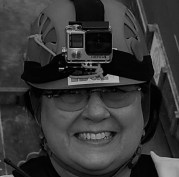 What a triumph and great testimonial !!!
"A businessman reflects on the impact that his entrepreneurial grandfather had on his life."
"A thoughtful account of the advantages and disadvantages of imitating one's idols."
"In the end, though, this is both a moving homage to a personal hero and a bracing reminder of the dangers of uncritical emulation. The author is refreshingly candid not only about his grandparent's personal failings, some of which led to disastrous business mistakes, but also about his own."
The Pancreatic Death Sentence
The Silent Killer
A website to explore genuine strategies being employed to extend life, while navigating challenging end-of-life choices related to Pancreatic cancer.
Patients with pancreatic cancer should not be generalized with other cancer types. The prognosis for Stage 4 is particularly urgent and severe.
Most individuals or families reading this account will often find themselves with more questions than answers. Navigating the vast expanse of the internet can be overwhelming, leading to information that may not offer a clear or sensible path forward.
Do not even consider ending a life, but rather how to possibly prolong your life.
Many opt for assisted suicide due to the severity of the pain:
Euthanasia is currently illegal in all 50 states of the United States. Assisted suicide is legal in 10 jurisdictions in the US: Washington, D.C. and the states of California, Colorado, Oregon, Vermont, New Mexico, Maine, New Jersey, Hawaii, and Washington.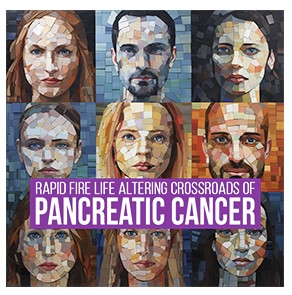 So my desire to post details of my demise, is to build a coalition of warriors for the cause and we can formulate a support group(s) and eventually a non-profit to give both emotional and financial help in an expedient manner in the future direct to warriors battling this silent killer.